There's a lot to love about these small sweet treats. They are a more nutritious and lower fat alternative to fried donuts and still deliver big flavor. Pumpkin is an immune boosting food that's rich in vitamin E and vitamin C, and whole wheat flour is high in fiber, which helps promote good digestion and can help prevent heart diseases.
Ingredients
3 tablespoons milk or milk alternative
3 or 4 tablespoons liquid sweetener (honey, agave, or maple syrup)
3 tablespoons neutral-flavored oil (coconut or vegetable)
1 egg
½ cup pumpkin puree
¾ cup whole wheat flour
¼ teaspoon cinnamon
⅛ teaspoon ginger powder
Pinch of salt
1 teaspoon baking powder
⅔ cup powdered sugar
1 tablespoon water or milk
Sprinkles or other toppings (like chopped nuts or mini chocolate chips)
Directions
Preheat the oven to 350°F.
In a medium-sized mixing bowl, whisk together milk, liquid sweetener, oil, egg, and pumpkin puree until there are no clumps left.
Add in whole wheat flour, cinnamon, ginger powder, salt, and baking powder and whisk until the batter is smooth. Do not over whisk.
If you are using a nonstick donut pan, scoop the batter evenly into 9 donut cavities, filling it to ¾ full. Bake for 13 to 15 minutes, and skip to Step 7.
If you are using a nonstick muffin pan, you will need to create the flute in the middle by taking a piece of foil and roll it up into a 1-inch high flute. Repeat this process to make 9 flutes.
Place a flute in the middle of a muffin cavity and add batter into the cavity around the flute. Repeat this process 8 more times. Bake for 13 to 15 minutes.
Remove the donuts from the oven and allow to cool completely, approximately 15 minutes.
In a shallow bowl, mix powdered sugar and water together to make the glaze.
Dip the top of the donuts in the glaze. Then decorate with additional toppings like sprinkles, nut or mini chocolate chips, if desired.
Refrigerate for up to 3 days.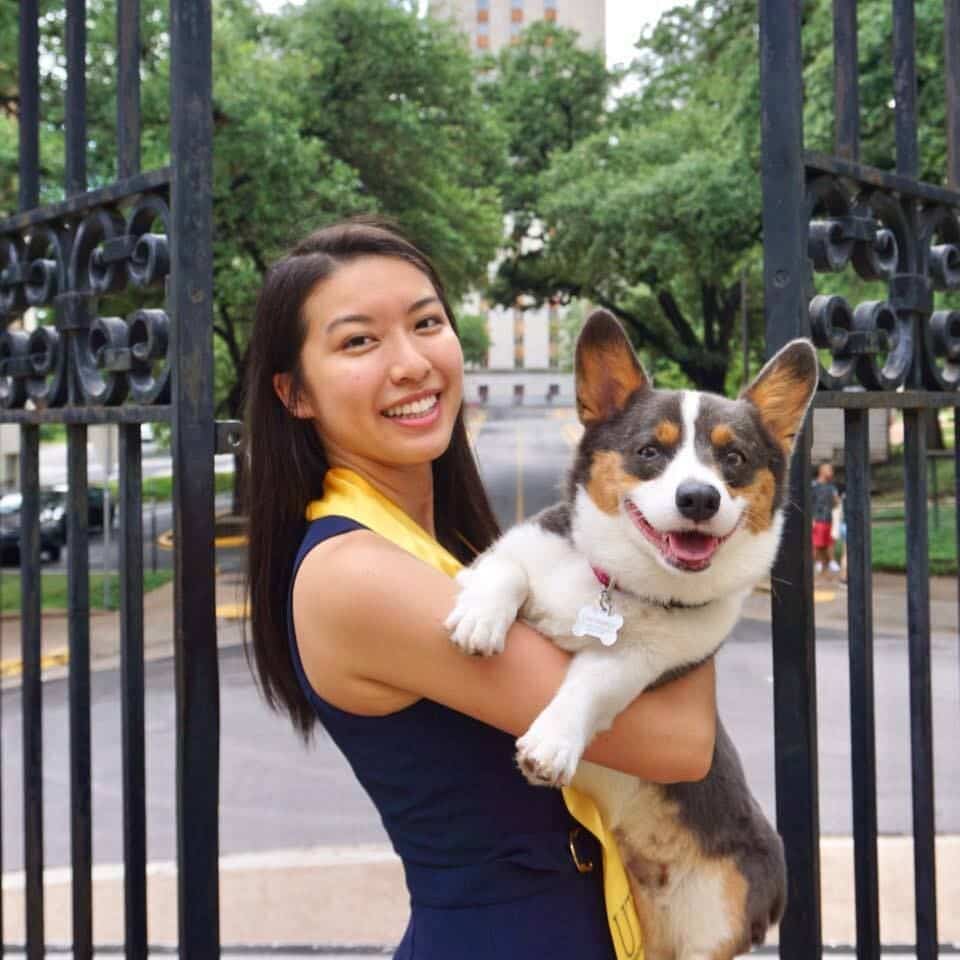 Jamie Lin is a pediatric dietitian who loves cooking, dancing, traveling, playing piano, and of course, working with kids! She enjoys learning about different cuisines and creating recipes with ingredients from all around the world. In her free time, she is most likely dancing, eating, or filming and testing out new recipes for @thegastronomygal on Instagram.