These flavorful and filling tortilla egg cups can help you stay energized longer thanks to the protein combined with fiber, which slows down digestion. Plus, the veggies are rich in a variety of nutrients including vitamin C, A, and E, which are immune-boosting and supportive of brain health. Make it your own by adding favorites like spinach and tomatoes, opt for dairy-free milk and cheese, or use gluten-free tortillas.
Bonus: These can be cooked in advanced, stored in an airtight container in the refrigerator for up to seven days, and then reheated in the microwave for 20-30 seconds for grab-and-go breakfasts.
INGREDIENTS
6 eggs
⅓ cup milk
1 teaspoon salt
¼ teaspoon pepper
⅓ cup chopped bell peppers
⅓ cup chopped onions
⅓ cup diced potatoes, cooked
6 large whole wheat tortillas
½ cup shredded cheese
Ketchup or salsa, for serving
DIRECTIONS
Preheat the oven to 350°F.
Whisk together eggs, milk, salt and pepper in a mixing bowl. Add bell peppers, onions and potatoes, and stir to combine.
Using a large round cookie cutter, cut out 12 x 3-inch tortilla rounds. Place each round in each cavity of muffin tin and press down to form a cup. If you do not have a cookie cutter, use a large cup and trace around the edges with a knife.
Add the egg and vegetable mixture into each muffin cavity and fill to 90% full.
Add shredded cheese on top of the cups and bake for 16-18 minutes.
Remove from the oven and allow the egg cups to cool for 5 minutes.
Serve with ketchup or salsa, if desired.
Note: Tortilla scraps will be left over from the cutouts, and there are several ways to use them. Cut into pieces and air fry or bake into tortilla chips; make not-so-perfectly shaped mini tortilla roll-ups with cheese or hummus; air fry or bake until crispy then crush and sprinkle over salads for a crunchy topping; cut into strips and make chicken tortilla soup; or eat the leftover tortillas as is!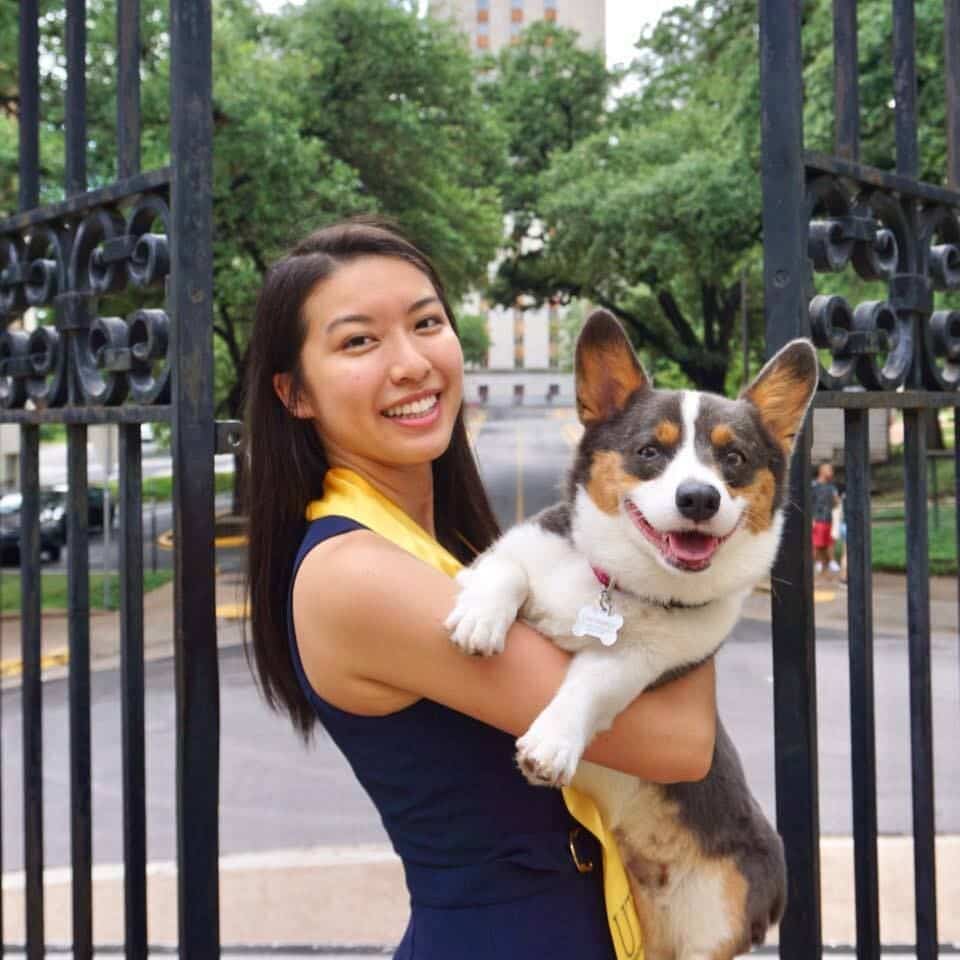 Jamie Lin is a pediatric dietitian who loves cooking, dancing, traveling, playing piano, and of course, working with kids! She enjoys learning about different cuisines and creating recipes with ingredients from all around the world. In her free time, she is most likely dancing, eating, or filming and testing out new recipes for @thegastronomygal on Instagram.