Springtime is here! Pack a picnic you can feel good about with this tasty pesto-marinated tofu and veggie sandwich, smeared with creamy hummus, topped with tomatoes, caramelized onions, and tons of sprouts.
Ingredients
4 slices toasted bread
14 ounces extra firm tofu
3 tablespoons pesto
1 large onion, thinly sliced
4 tablespoons of hummus
4 tomato slices
2/3 cup sprouts (alfalfa, spicy, etc), washed and drained
Directions
Press tofu for 30 mins to drain the liquid. To press tofu, place a paper towel and a heavy object such as a cast-iron skillet on top. Slice tofu in half horizontally to yield 2 tofu slices that are about the same size as the bread. Marinate in the pesto for at least 30 minutes.
Pan fry tofu for 8 minutes per side over medium heat or until crispy.
Heat a skillet over medium heat and add the sliced onions. Once the onion slices begin to stick or brown, add two tablespoons of water to deglaze the bottom of the pan. Repeat the process until onions are caramelized. The process takes around 30 minutes.
To assemble sandwich: spread hummus on toasted bread, then place pan-fried tofu, caramelized onions, tomato, and sprouts. Repeat to make the second sandwich. Sandwiches can be made a day in advance.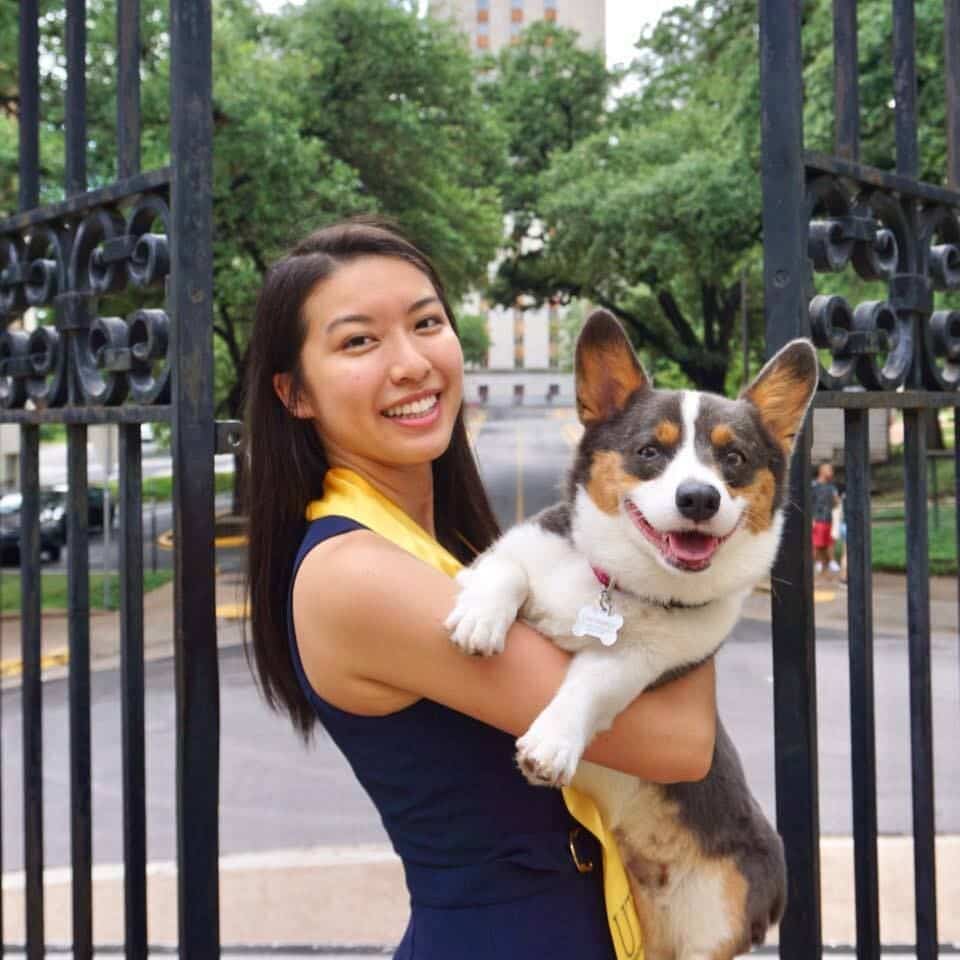 Jamie Lin is a pediatric dietitian who loves cooking, dancing, traveling, playing piano, and of course, working with kids! She enjoys learning about different cuisines and creating recipes with ingredients from all around the world. In her free time, she is most likely dancing, eating, or filming and testing out new recipes for @thegastronomygal on Instagram.