In nature, symbiosis can lead to improved growth — plant some leeks beside the carrots and both are more likely to flourish. The same can happen with school garden programs and their partners.
Evergreen Primary School is fortunate to be planted right next door to University Place Community Garden, and a win-win partnership is helping both organizations thrive.
Each year, the school is assigned several plots in the nonprofit community garden. The community gardeners, including a few master gardeners, enjoy teaching the kids. Young students gain valuable training and environmental lessons as they work alongside the grown-up gardeners. Together they tackle big projects and spread gardening awareness in the surrounding community.
Students plant their vegetables in spring and harvest in the fall. The community gardeners help them stay on top of watering and maintenance when school is out or when students are too busy to visit.
"The kids are up a grade when they return to harvest in the fall, and it's wonderful to see that full circle," says Garden Coordinator and Registered Dietician Kristi Timme, who acts as a liaison between the school and community garden.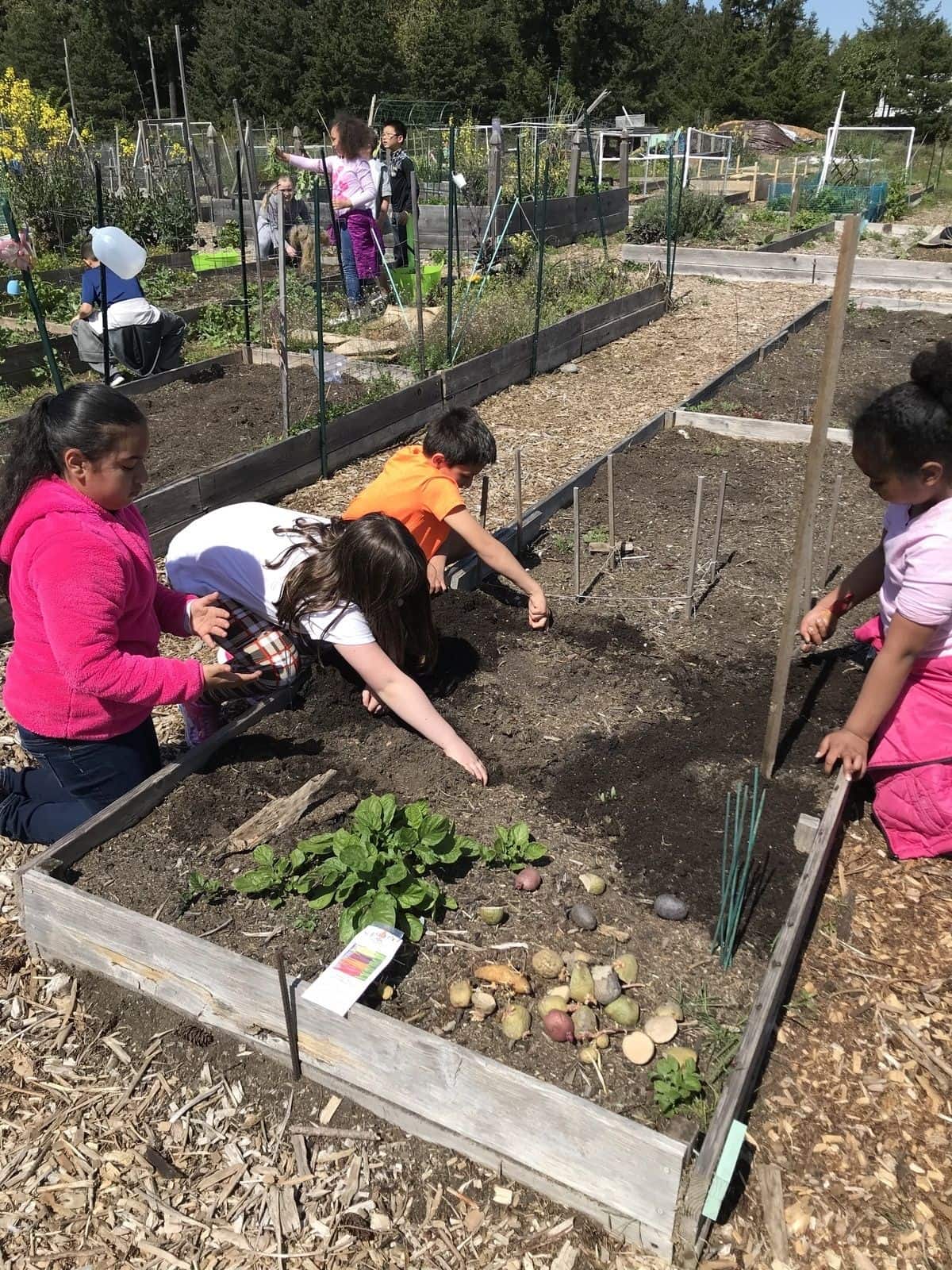 Garden visits have become a regular part of the school day. The kids enjoy reading and snack time in the garden, have scavenger hunts, and learn about plant identification, pollinators and other garden lessons.
With gardening expertise and help provided by the community gardeners, teachers also host seasonal learning events in the garden that relate back to classroom lessons. For example, while learning about the growth cycle of plants, third graders started pumpkin seeds in containers and watched them sprout in the classroom. Then they transplanted them to the community garden to create a pumpkin patch, watched them grow to full size, and each child took a pumpkin home.
School activities also have helped to spread awareness of the community garden to more families in the area. Evergreen Primary's garden art contest drew students, parents, teachers and members of the surrounding community. Student work was displayed throughout the garden and filled the bulletin board near the entrance. Submissions ranged from illustrations and paintings on canvas to homemade garden labels, painted rocks and a bird house.
"It created a feeling of connection with the community. And our school does not have an art program or art instructor, so our hope is the kids will feel that the garden is a place where art can happen," Timme explains. "The community gardeners are so important to our success because of their knowledge and support. They have played a key role in building and sustaining our program. We hope to reach a point where we have more momentum with the PTA and parent involvement, so there is a little less reliance on the community gardeners, but we'll still want to continue the partnership. They are so eager to instruct the children and we always want them to be involved."