Grow Dat Youth Farm has been cultivating a diverse crop of urban farmers, young leaders, and social justice seekers every year since 2011.
One in four New Orleans residents are considered food insecure, meaning they don't have enough to eat or access to fresh foods. To help address this need, students and staff at the Tulane School of Architecture built and donated Grow Dat's award-winning eco campus, which now produces more than 30,000 pounds of food per year on 2.5 acres inside New Orleans City Park.
"This is a treasured space. It is the largest farm in the city of New Orleans," said Executive Director Devon Turner. "We provide a rigorous leadership experience that focuses on the holistic development of young adults. We have five youth leadership program offerings. Each level builds on the skills of the previous one. They're beautifully scaffolded. Young people come out as strong leaders, strong facilitators, and strong collaborators."
Daily farm work and business is youth led with a small staff of adults to oversee operations. Everyone is a paid employee. Grow Dat recruits from 10 partner schools and organizations in the New Orleans area and also accepts applications from the community. Each year the program includes around 70-100 young people between age 16 and 21, with employees in the advanced leadership program up to age 24.
"We look for folks interested in being outdoors and trying new things, interested in working in teams," said Devon. "We are not necessarily looking for those who excel academically in school. We emphasize a diverse group open to all genders, races, and sexual orientations."
Crew members first entering the five-month leadership program are trained all about growing, processing, and distributing food. They spend half their time farming and the other half in leadership and team-building workshops. More than 250 youth leaders have graduated from this first level of the program, and many have returned for higher-level leadership and alumni positions.
The advanced leadership program invites graduates back for another nine months to deepen their knowledge of sustainable agriculture and learn how to teach the workshops. Upon completion of that level, youth can pursue higher leadership roles such as assistant crew leader, crew leader, farm fellow or alumni educator. Three former youth leaders have even become full-time staff members.
"Grow Dat has a role of transforming youth," said Alex, a graduate of the program who recently was promoted to assistant farm manager. "[Grow Dat] really shows [youth] how to show up and be themselves and have respect and be one."
Grow Dat values team building, collaborating, learning and personal growth just as highly as the manual labor put into the garden. It also provides a platform for social change.
While most of the produce is sold by youth employees at their farm stand, farmer's markets, or their CSA (community supported agriculture) program, about 30% is donated to low-income residents through the Shared Harvest program. This initiative is part of Grow Dat's food justice project, which also includes an eight-week advanced internship that digs deep on related social issues. The interns also partner with community members to co-plan real food justice projects around the city.
Over the past five years, Whole Kids Foundation has helped fund several Grow Dat initiatives, including a culinary program, seed-to-plate field trips, bees, and a training curriculum to teach high school and college students about sustainable agriculture, youth leadership development, diversity and inclusion, and organizational development.
Part of the mission of Grow Dat is to provide young people with marketable skills and an edge when applying for secondary education and other jobs. Many of the program's young participants also gain a higher sense of purpose, hope, grit and determination that will help them thrive no matter where they grow next.
"Life is kind of like a plant. You grow sometimes. Sometimes you wilt. Sometimes you have struggles," said Assistant Crew Leader, Brian "Frog" Robinson. "In Grow Dat, you basically start off as a seed and you grow as a person."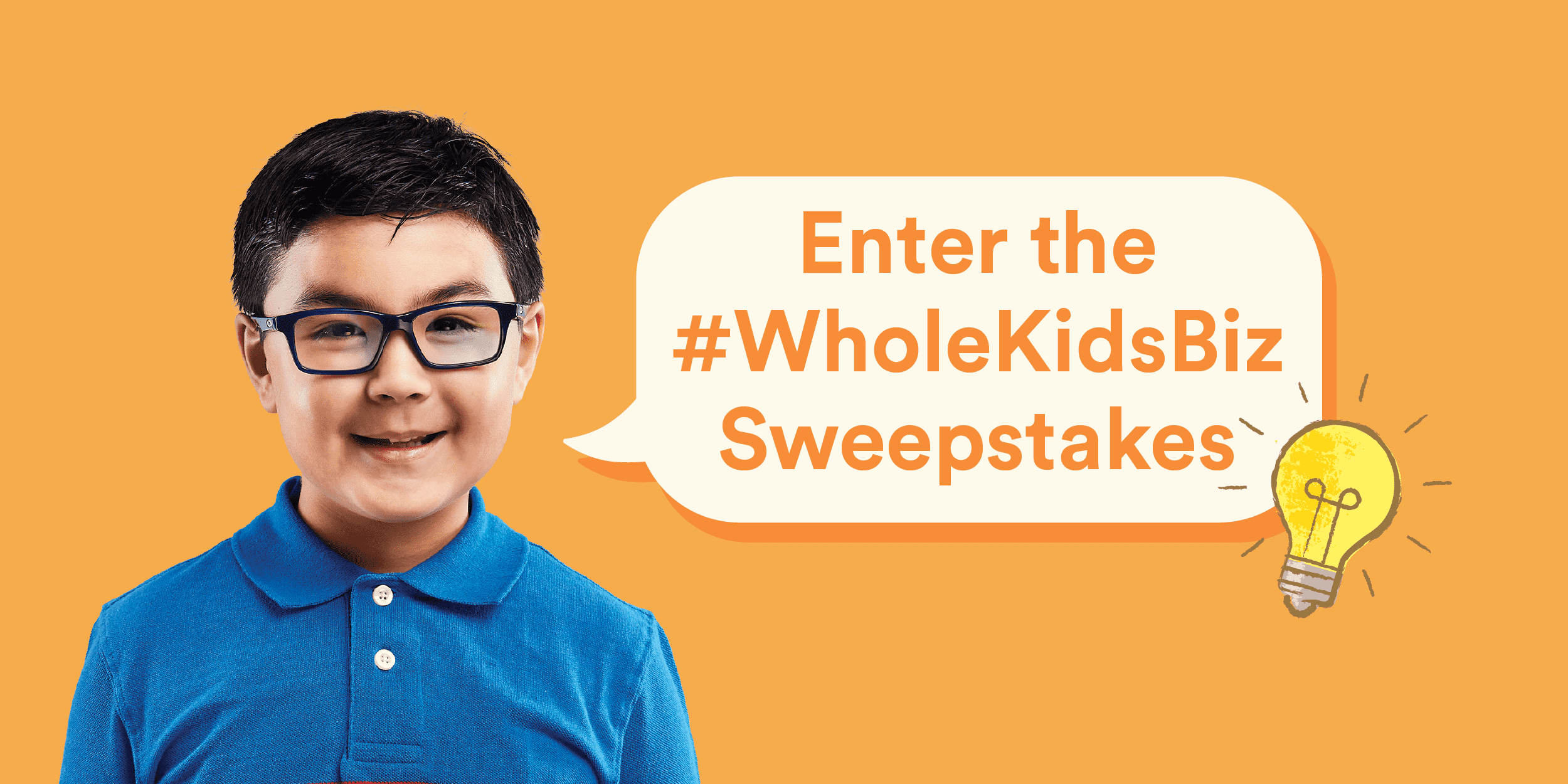 Know a young entrepreneur helping to change the way kids eat through gardening, plant-forward cooking or healthy eating? Share the #WholeKidsBiz Sweepstakes so they can submit a video about their business for the chance to win cash prizes totaling $5,000!
The #WholeKidsBiz Sweepstakes is the first step in determining interest and support needed to help young entrepreneurs and school business programs and will help guide a future pilot grant program.