At Kidston Elementary, students can be spotted helping themselves to samples from the garden—perhaps a nibble of anise, spearmint, lemon balm, sorrel, or chives.
But it wasn't always that way.
"Looking back at the first harvest, some students had never tried a radish," recalls Dawn Guenette, also known as Grandma D, who runs the school's garden-to-plate program.
Now those students grow a variety of veggies and herbs, and enjoy hands-on activities that encourage them to explore new tastes. During fall cleanup, they gather up greens and stalks to make soup stock and pesto, some of which gets tucked away in the freezer to enjoy during winter. They also dry herbs to make their own tea.
"My class has salad bar days where we share with our buddy class or another class," says Charlene O'Brien, fifth grade teacher and garden lead teacher. "We have three tables of food that the children have picked, washed, and prepared. They try vegetables they have never tried before and they start to like them. There is often enough lettuce and greens for our hot lunch."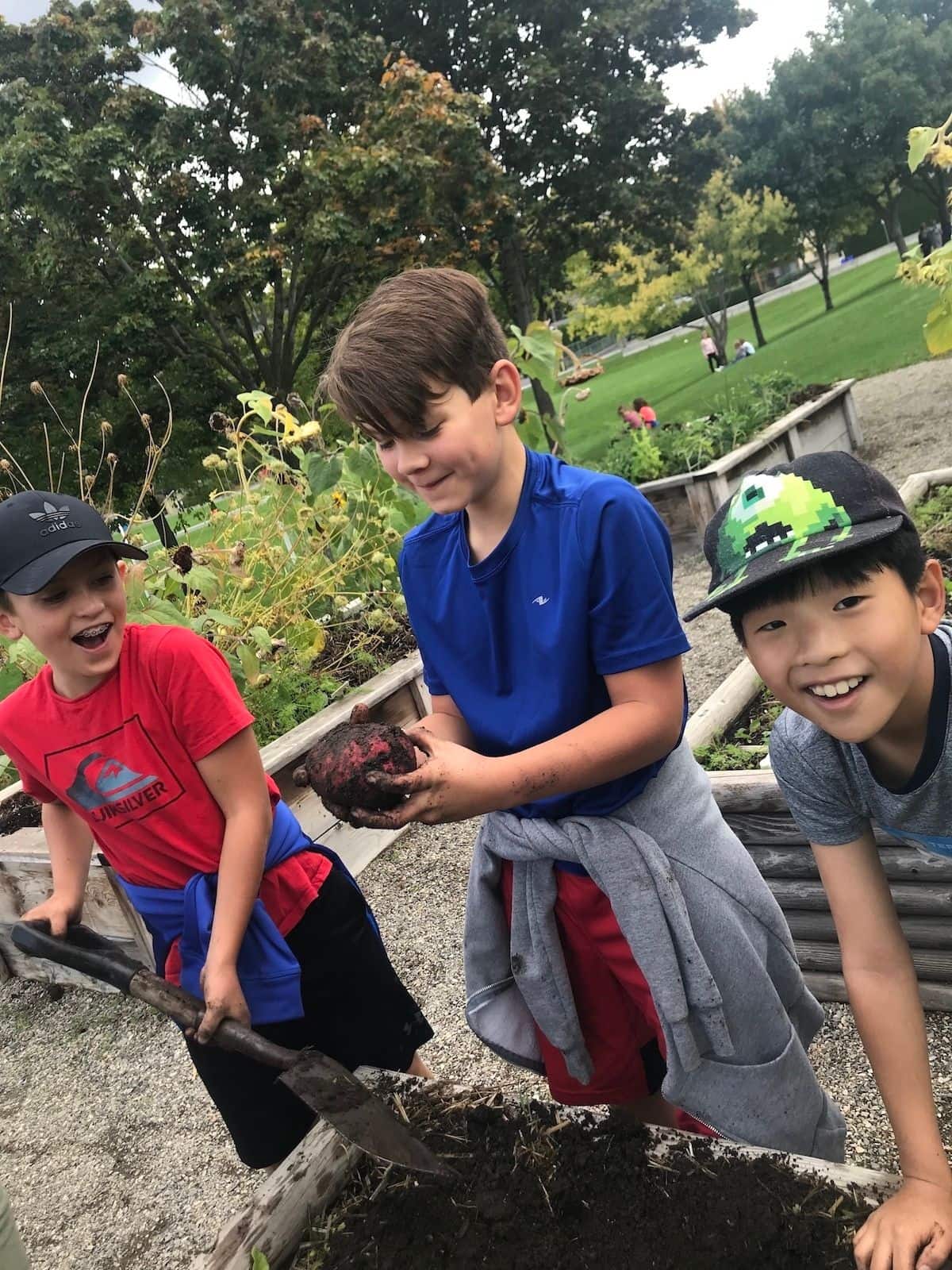 The kids make baked potato fries on a regular basis, and have come to think of the potato like a mascot.
"We have a couple garden beds designated as 'fry beds,'" Dawn says. "The kids are so excited about cutting and baking those potatoes, being able to cook something they grew and serve it to their friends."
Recently, students added plants to attract more pollinators to their garden, including sunflowers, lavender, and anise, and they are learning about the importance of bees.
"My classes learn about beneficial versus harmful insects and the role they play in the ecosystem. The overall attitude toward insect life is changing. We see older kids stopping younger children from killing bugs," Charlene says.

These learning activities are made possible by some creative fundraising efforts, which also have increased community engagement.
Last year, students saved seeds and held a spring seed and seedling sale to raise funds. It was so successful, they're planning another one.
Dawn put together a cookbook with recipes she prepares for hot lunches at school. About 100 copies have been sold, and all proceeds go to the school garden.
Families can sponsor and name garden boxes—one family of five cleverly named theirs "Five Peas in a Pod"—or can contribute to the "giving tree fundraiser" to have their names displayed on a tree on a bulletin board for all to see.
A successful pub night silent auction and social event brought the community together for burgers and beer for a contribution of $25 per person, and many local businesses contributed to the silent auction.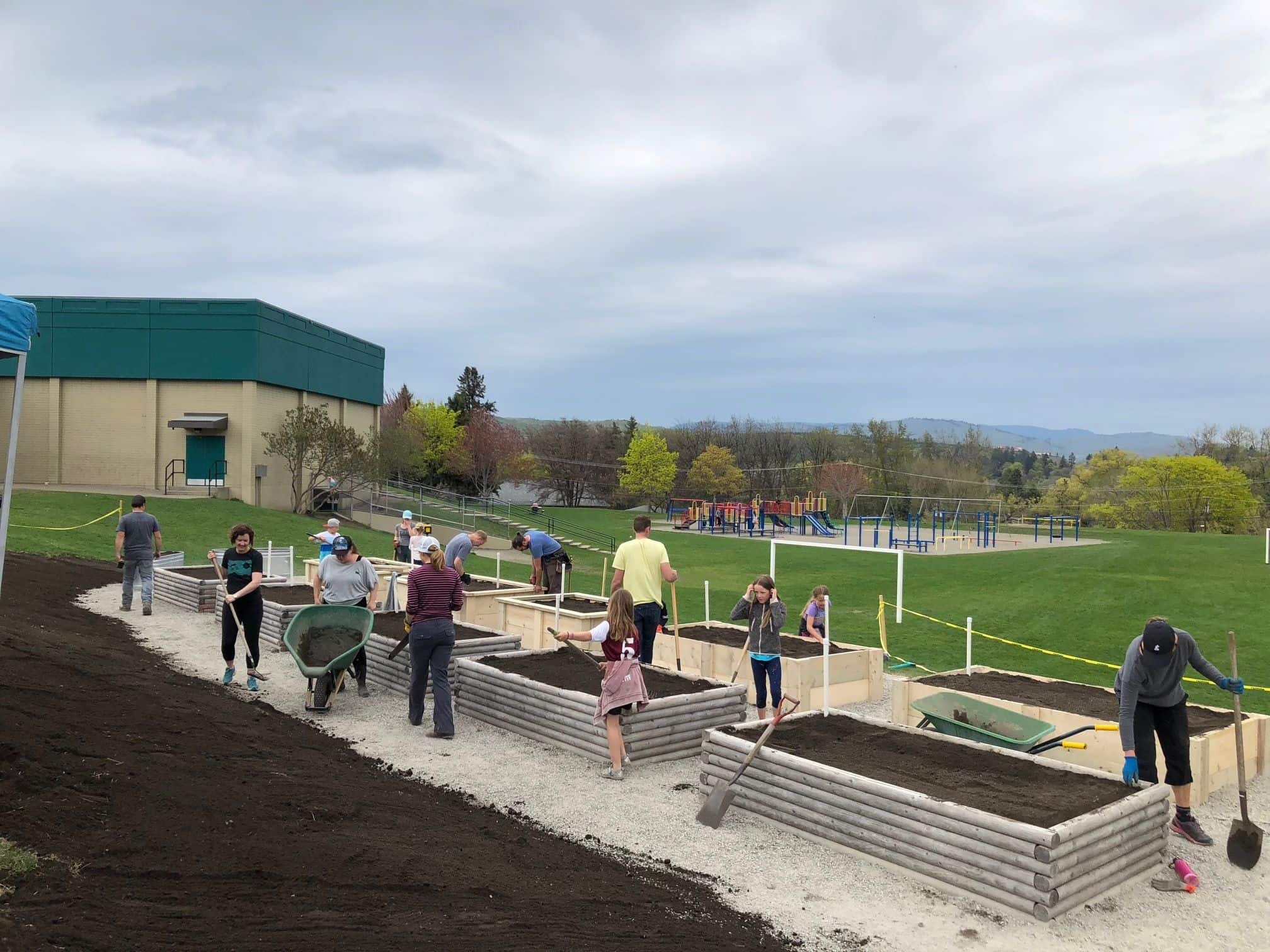 The school also welcomes "garden friends" (parents, grandparents, community volunteers found through a program at the local science center, etc.) to help out in the garden.
All of this community support has been a critical ingredient in Kidston's recipe for garden success, and everyone benefits from feeling more connected with their neighborhood school.