Orange County Coastkeeper believes in solutions that benefit the environment and the community. Their water-wise and pollinator-friendly demonstration garden is a thriving example of that idea at work.
"Our goal is to educate and engage an audience that has not traditionally embraced sustainability and pollinators due to income, language barriers or cultural norms."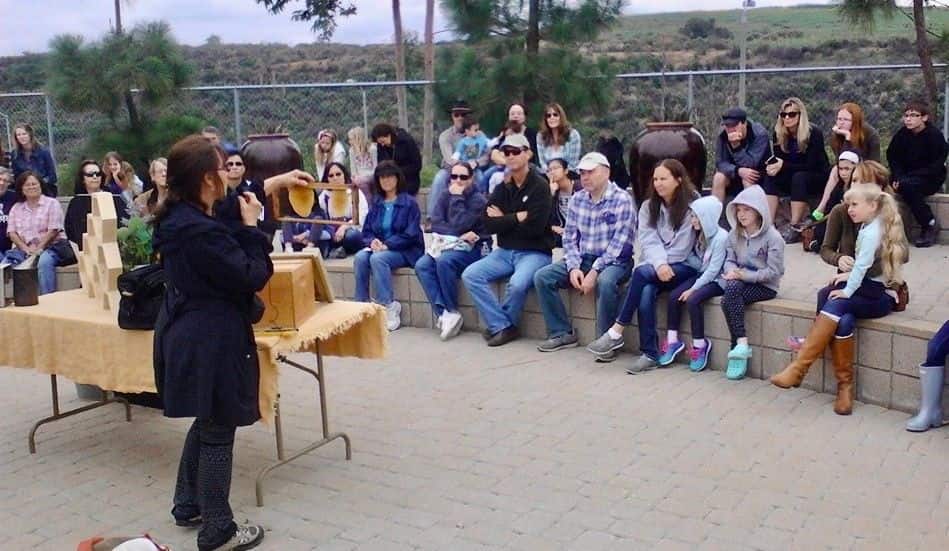 Orange County Coastkeeper is a nonprofit clean water organization in Southern California that has served as a proactive steward of our fresh– and saltwater ecosystems for more than twenty years. Their mission to protect the region's water resources naturally extends to caring and advocating for the adjacent land too because one impacts the other.
Urban landscapes significantly contribute to coastal pollution through harmful gardening practices like overwatering, poor run-off management and overuse of pesticides and fertilizers. In response, the organization runs Coastkeeper Garden, a 2.5-acre demonstration garden in the City of Orange, to increase the public's awareness of eco-friendly practices. The garden connects community members to drought-tolerant landscaping featuring native, pollinator-friendly plants and highlights the importance of individual stewardship in protecting our natural resources.
Coastkeeper Garden features more than 150 different varieties of pollinator plants including California poppy, desert milkweed, western redbud and goldenrod. The garden is a designated safe haven for pollinators. As such, it provides shelter and access to essential food sources for hundreds of birds, butterflies, bees, moths, bats and other pollinator species in Orange County.
In addition to planting California native plants, the garden's emphasis on pollinator-safe gardening includes pesticide-free maintenance and creating "bee hotels" (nesting habitats for native, solitary, cavity-nesting bees). Find plants that are native in your area with the Native Plant Finder.
Plant identification signage, self-guides tours, workshops, demonstrations, take-home literature and special events like pollinator plant giveaways help educate and inspire visitors. In addition, its amphitheater and a playground for children have secured the garden as a community gathering spot.
Coastkeeper Garden also hosts field trips for school children, and it was children's curiosity about bees that inspired the garden to start an educational bee program. The garden started with two hives and currently has five.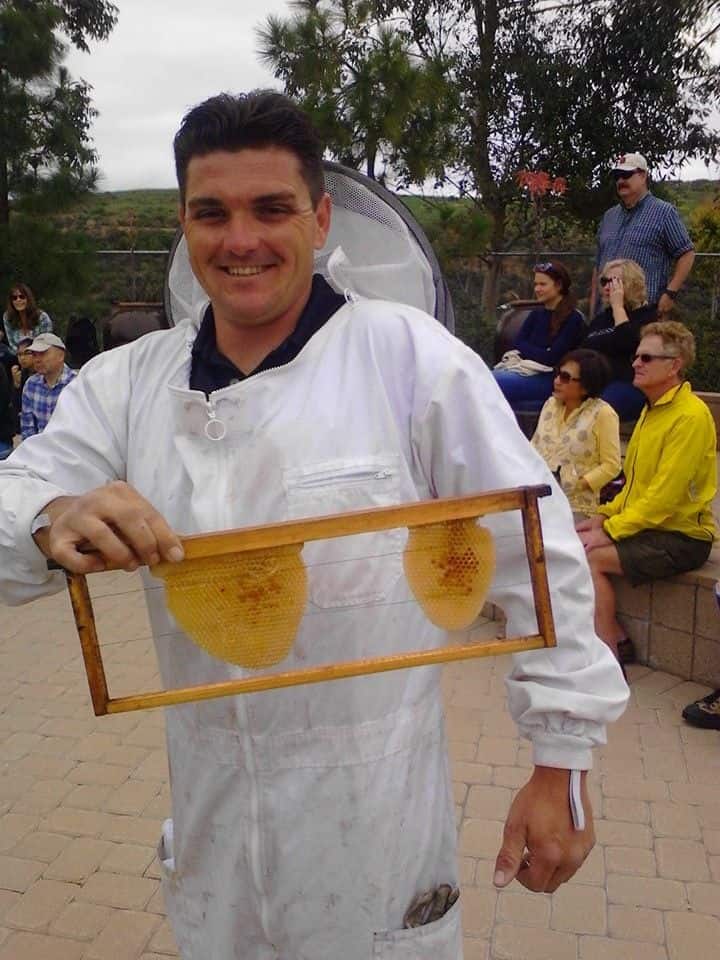 In 2019, the garden secured a Whole Kids Foundation Bee Grant, which funded beekeeping supplies like bee suits and smokers and curriculum supplies such as worksheets, art supplies and tasting spoons for honey. Plus, they were able to purchase materials to build two new hive stands and one new hive.
The garden's school outreach for grades K–6 has two components — in-school and in the garden — and centers on bees, pollination and crop production. Prior to the field trip, Garden Director Marianne Hugo visits the school for an interactive bee workshop, which includes an art lesson like a watercolor painting of bee forage and bee body parts. Then, during the field trip to the garden, students visit the beehive viewing area and participate in pollinator activities including a scavenger hunt that incorporates biology and STEM topics. Teachers have also used the hives in math lessons, having students calculate the number of bees necessary to produce honey and crops.
The bee curriculum has also incorporated real life situations from the garden. During the first six months of the bee program, the garden harvested 70 pounds of honeycomb, yet during another six-month span, there was none. This became a learning opportunity for the students; the garden's staff led a lesson on why this might have happened and possible scenarios that the bees might have faced.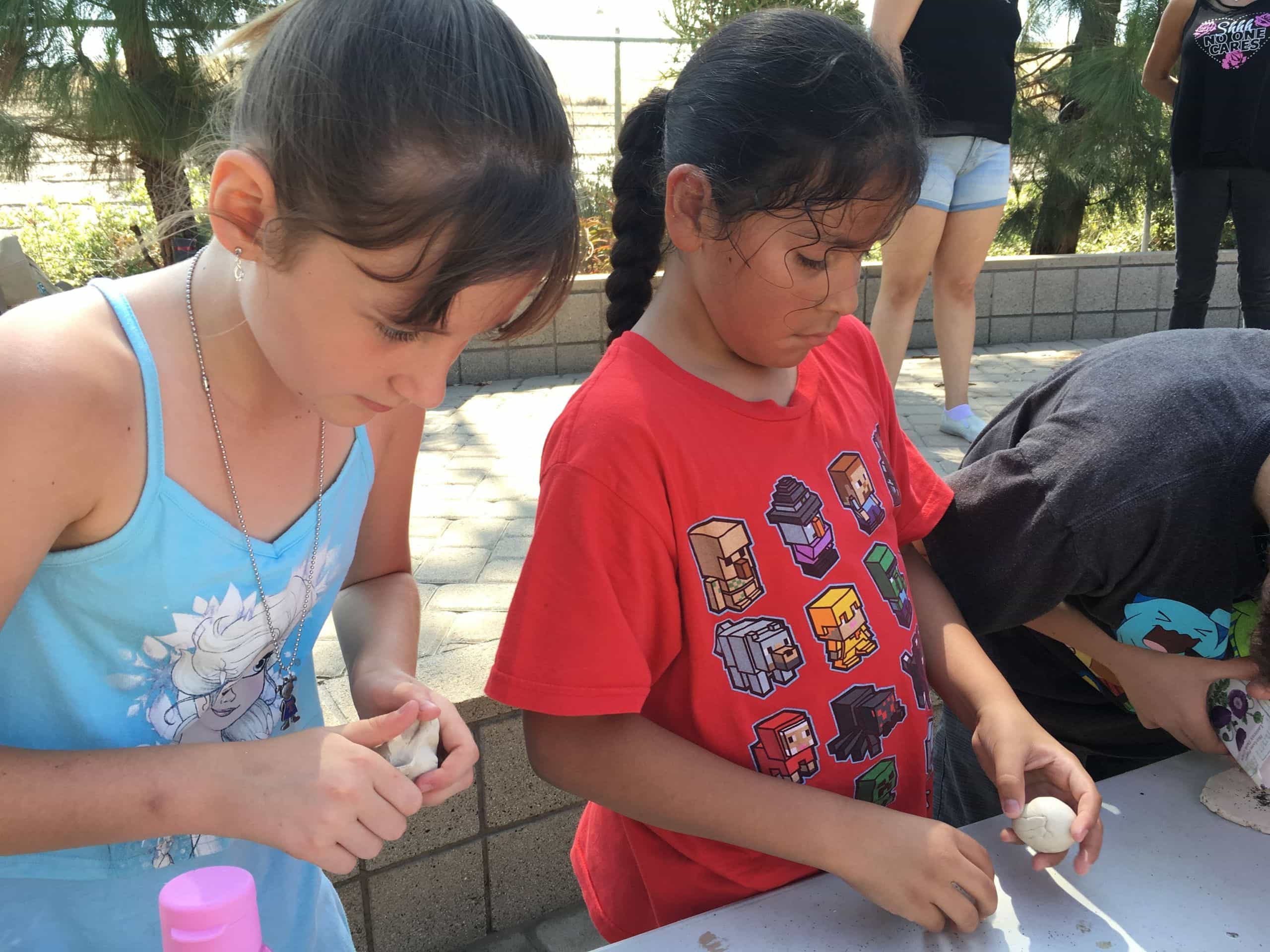 Coastkeeper Garden has shaped their bee program with community in mind. "Our goal is to educate and engage an audience that has not traditionally embraced sustainability and pollinators due to income, language barriers or cultural norms," explains Garden Director Marianne Hugo. "For many of our students and families, our bee program is their first introduction to the importance of pollination and beekeeping."
The garden is for the whole community. Students visiting during field trips return home with an invitation for their families for Saturday events and workshops. The garden staff is bilingual Spanish and has done extensive outreach to the Spanish-speaking community with great results. They also partner with a local food pantry and host an informational booth to promote the garden, healthy eating and pollinators.
Community is a continuous focus and strength for the garden. Hugo highlights a partnership with a local beekeeper from Backyard Bees as one of the greatest successes of their program. The Backyard Bees staff volunteered to assist with daily bee checks, maintenance, setting up new hives and delivering "rescued" colonies of bees to establish in the garden's hives.
Coastkeeper Garden reports multiple benefits from establishing a bee program. It has not only helped further the garden's mission of sustainability while being a teaching tool for the community, it has also increased the number of visitors. Hugo reports that before Covid-19's impact, the number of school field trips had increased by 30% and volunteer participation had increased, as well.
As more community members engage with the garden and learn about wise-water and pollinator-friendly landscaping, hopeful they will continue adopting eco-friendly gardening practices at home and become advocates for their surrounding environment.

Find resources to support your Bee Program with the Pollinator Partnerships Ecoregional Planting Guide.


Due to COVID-19 and related local restrictions on public gatherings, in-person events outlined here may be temporarily paused or moved online. The garden remains open to the public for socially distanced visits.