The outdoor learning area at Seattle Hill Elementary is a place to grow veggies, community, and a student's first resumé.
Most garden maintenance is handled by a small and mighty Green Team made up of 12 student "master gardeners" who participate in a school-wide job corps program for grades 4-6.
To join job corps, young applicants must complete a resumé, provide a list of references, and participate in a job interview, complete with professional attire — and there's even an "employee of the month."

The Green Team's weekly work includes maintaining eight raised garden beds with veggies, four large pollinator beds with flowers and herbs, eight stand-up beds for salad greens, and 12 half-barrel planters that are changed out seasonally. They rake leaves, pull weeds, and plant bulbs during the spring. Extra seasonal work sessions are scheduled as needed.
Anchored around three gazebos on cement pads, which serve as a meeting place for Girl Scouts and other student groups, the outdoor learning area also includes eight rainwater collection barrels and a new walking path funded by a Whole Kids Foundation Garden Grant.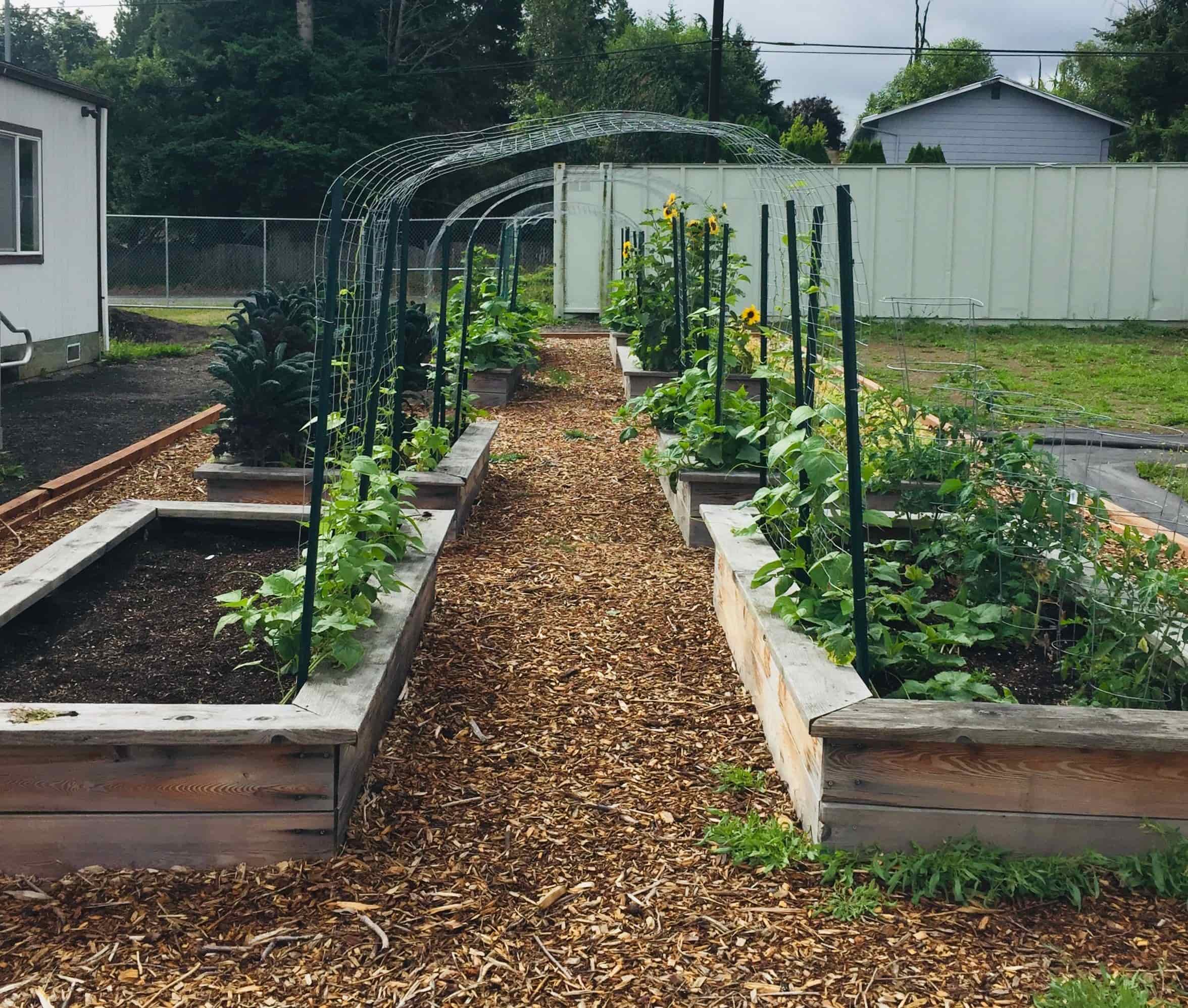 As the garden program has expanded, so has the Green Team.
"Every year, the master gardener job corps group gets bigger," says Dawn Bugge, a parent and co-leader for the Green Team. "This is our third year participating in it. Since they work during recess, their friends see them out there. This gets the attention of other students."
Besides the job corps team, about 150 kids total are involved in the garden in some capacity. Kindergarteners help seed pumpkins every spring. Third graders grow salad ingredients and have salad parties at harvest time. Fifth and sixth grades meet outside for classes regularly. For two years in a row, sixth graders grew several varieties of popcorn, then popped it and held a taste test in class.
"We have activities for each season," Bugge says. "The kids seed pumpkins in May and plant the starts, then come back to harvest them and use them to decorate the school. They compost the pumpkins, and then we do greenery for holiday time. In the spring, we have bulbs planted throughout the school. This year, we're planning to grow flower starts."
Bugge and co-leader Jenny Lautzenhiser are working to bring the outdoor learning area to the next level — creating more lessons and activities, planning future fundraisers, and applying for grants to continue enhancing the space. Next up, they plan to add blueberries and raspberries and a greenhouse or two, funded by what's left of their Whole Kids Foundation grant.