On a picture perfect day in New Orleans, United Health Group, Whole Kids Foundation gathered in City Park - the heart of the city, where Grow Dat Youth Farm hosted our celebration of 15 new school garden grant recipients in the state of Louisiana.
Located on what was once a city golf course, the trees and fairways are now planted with cabbage, collards, chard, lettuce, kale, peppers, tomatoes, basil and so much more. After the golf course was destroyed during Katrina, a vision was born to return the land to agricultural use.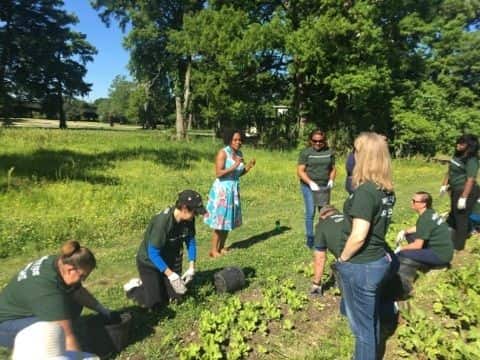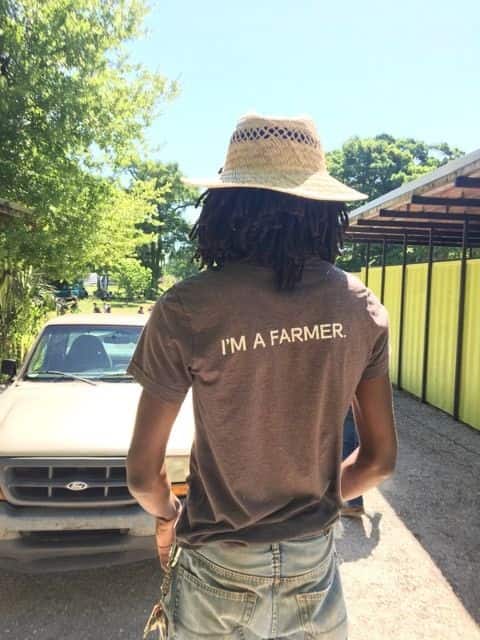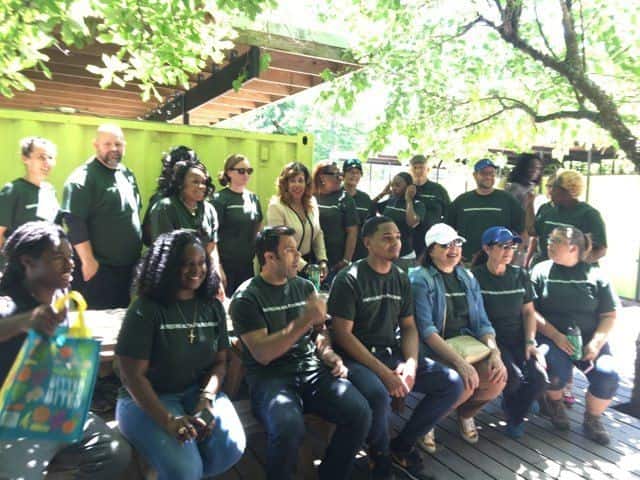 Two acres have produced 10,000 pounds of fresh, healthy vegetables. Thirty percent of what is grown is shared harvest—and is donated to a dozen community pantries and nonprofit organizations. The remainder is sold via CSA (community supported agriculture) shares, at farmer's markets or provided to those who work the farm.
Our celebration began the night before over dinner. We gathered with our partners from United Health Group to deepen our understanding of one another—as people, as partners and as advocates for change. We shared our food as readily as we share a sense of responsibility to do everything we can to provide a healthy future for our kids. We talked about how, often, it feels there is so much to do and our effort is never enough.
That is true—if we were each going at the outcomes alone. The challenges that face our youth are greater than any one person or any one organization. True collaboration is what yields results.
Through our work at Whole Kids Foundation, United Health has supported dozens of gardens in states across the nation. Grow Dat Youth Farm is one of several educational farms in our family—and many of them work together sharing best practices and problem-solving. Together, we are the village - along with public servants and educators, like Louisiana First Lady Donna Edwards who joined to underscore the importance of giving kids the chance to make healthy choices.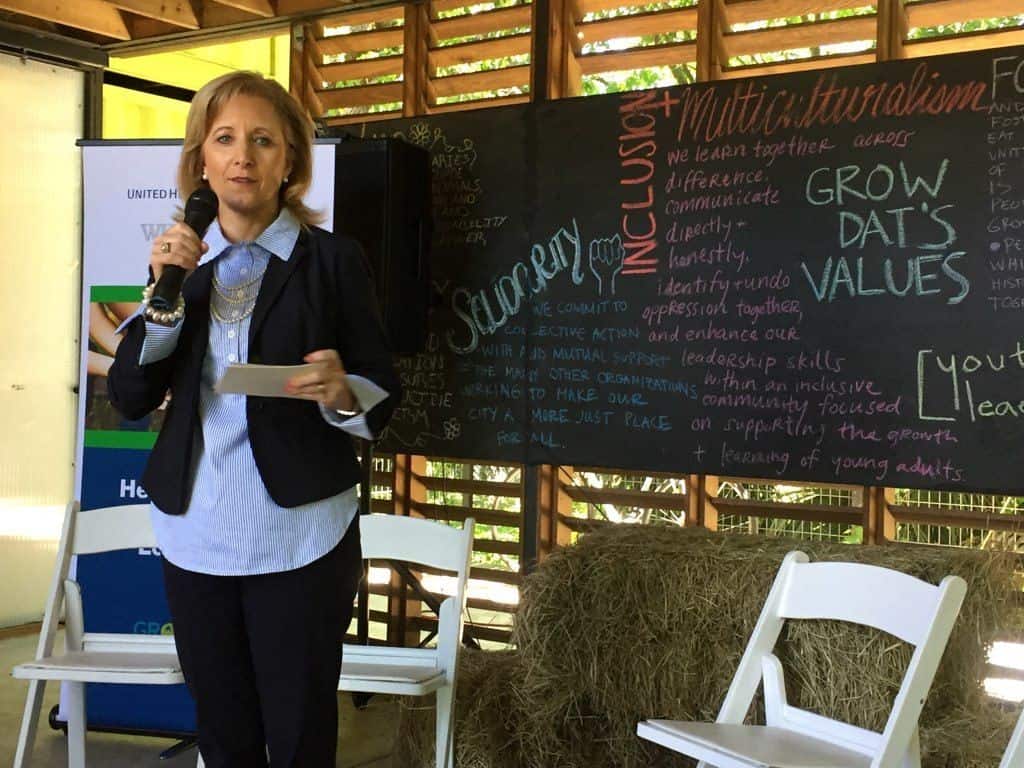 The most valuable crop Grow Dat Youth Farm grows is young leaders. Each year the farm interviews hundreds of high school students from across the city for 54 jobs on the farm. Half of their time is spent learning to grow food and working on the farm. The other half is filled with leadership trainings that include topics like sustainable agriculture, food justice, and teamwork.

Gatherings on the farm are opened and closed with a circle. As described by our youth leaders, this moment allows people to come together and to leave behind anything that might have been bothersome before they arrived.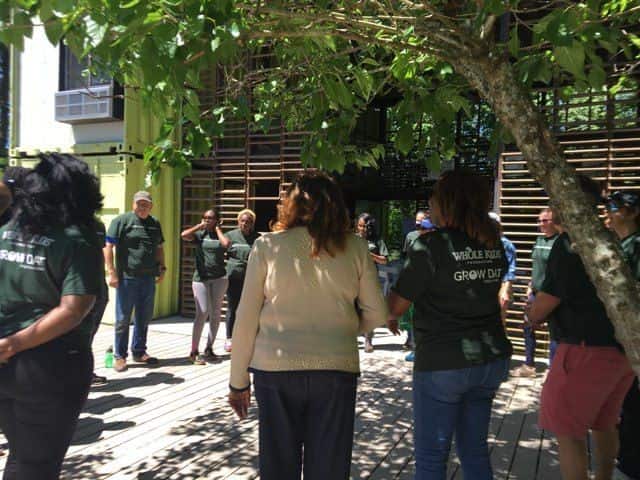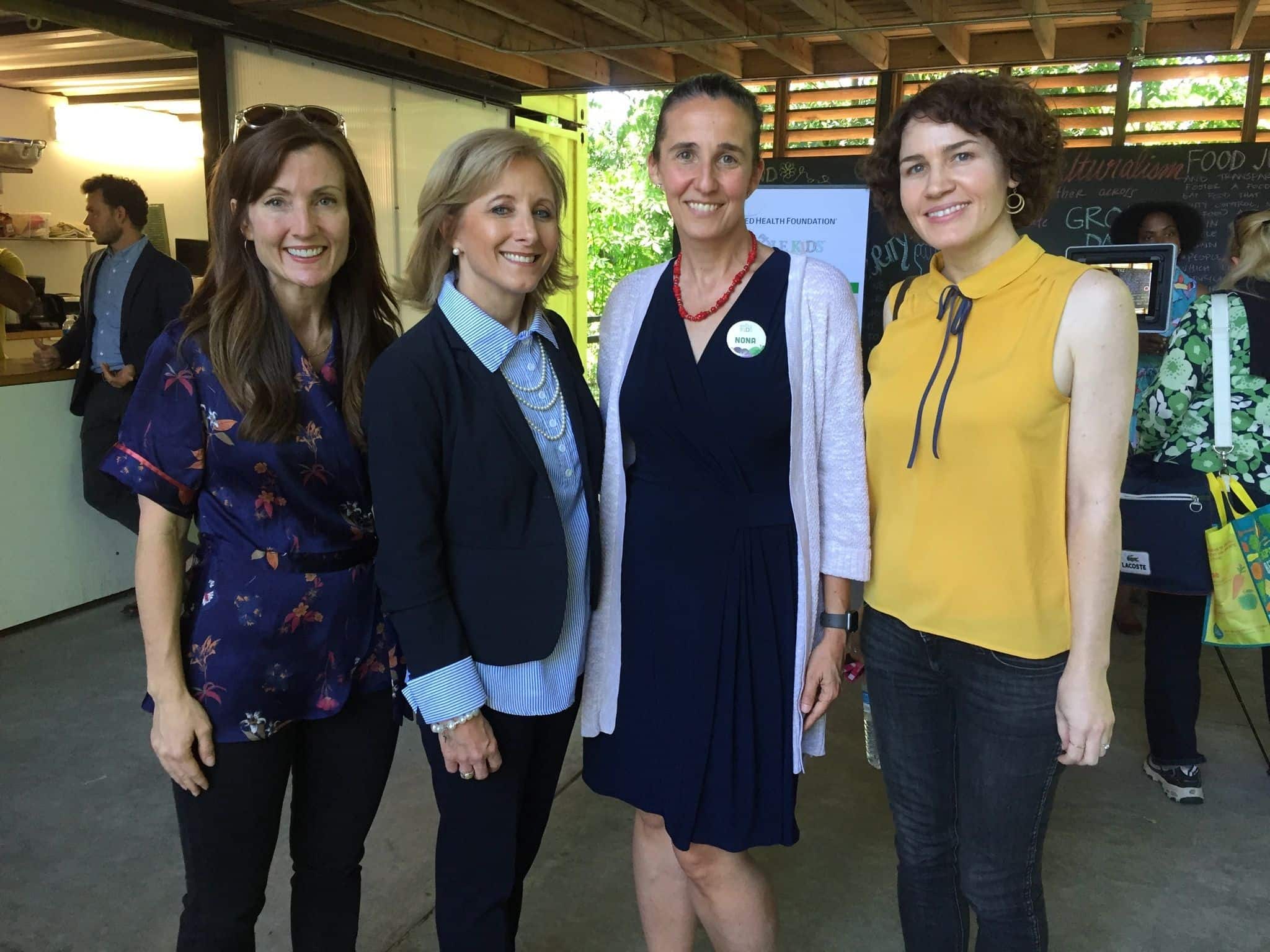 Nearly 20 employees from United Health's Metairie office gathered to pull weeds, trellis tomatoes, wash and package produce and stake peppers. When it was time for our closing circle, Shaun, our 19-year-old crew leader, asked everyone to share one word from the day.
I remember sentiments like gratitude, sunshine, hopeful, peace, fulfilled, nurtured and energized. "What you all accomplished together in an hour would have taken us all day." Devon Turner, Grow Dat Executive Director reminded the group, "no task is too small to make a huge difference."
Our kids are worth every effort large and small. We are grateful to all of our collaborative partners who are changing the way we feed our kids.