With a pillowy-soft, creamy texture and indulgent taste, gnocchi (pronounced NYOW-kee) is an Italian dumpling traditionally made from potatoes. This version replaces potatoes with cauliflower, which we love for its slightly earthy, nutty flavor and nutritional profile. Cauliflower is rich in many vitamins and minerals, like calcium, plus fiber—helping you stay fuller, longer! The recipe also incorporates peas, another high-fiber vegetable. Bonus: A high-fiber diet may help reduce the risk of diabetes, heart disease and obesity.
Avoiding gluten? Opt for gluten-free flour. For a vegan version of the recipe, use vegan pesto and cheese.
INGREDIENTS
24 ounces cauliflower florets
1 ¼ cup all-purpose flour
3 tablespoons cornstarch or tapioca starch
1/2 teaspoon salt
1 teaspoon olive oil
1 cup frozen or fresh peas
½ cup pesto
Shredded cheese to top, optional
DIRECTIONS
Wash the cauliflower florets and steam on high heat for 10 minutes or until softened.
Place the cauliflower in a cheese cloth or clean kitchen towel and squeeze out as much excess liquid as you can. Transfer to a large bowl.
Mash the cauliflower really well with a fork or blend in a blender or food processor until smooth.
Add flour, starch, and salt to the mashed cauliflower. Stir until combined.
Transfer the gnocchi dough to a floured surface and knead the gnocchi for 30 seconds. Add more flour as needed if the dough is too wet. The dough should feel soft and pliable, but not sticky.
Roll the gnocchi into 1-inch thick logs. Cut the logs into 1-inch pieces.
In a skillet, add olive oil and crisp up the gnocchi on both sides, cooking 3 minutes per side. Set the gnocchi aside.
In a skillet, sauté the peas for 2 minutes and add the gnocchi and pesto sauce. Stir until the gnocchi is coated in sauce. Serve with shredded cheese, if desired.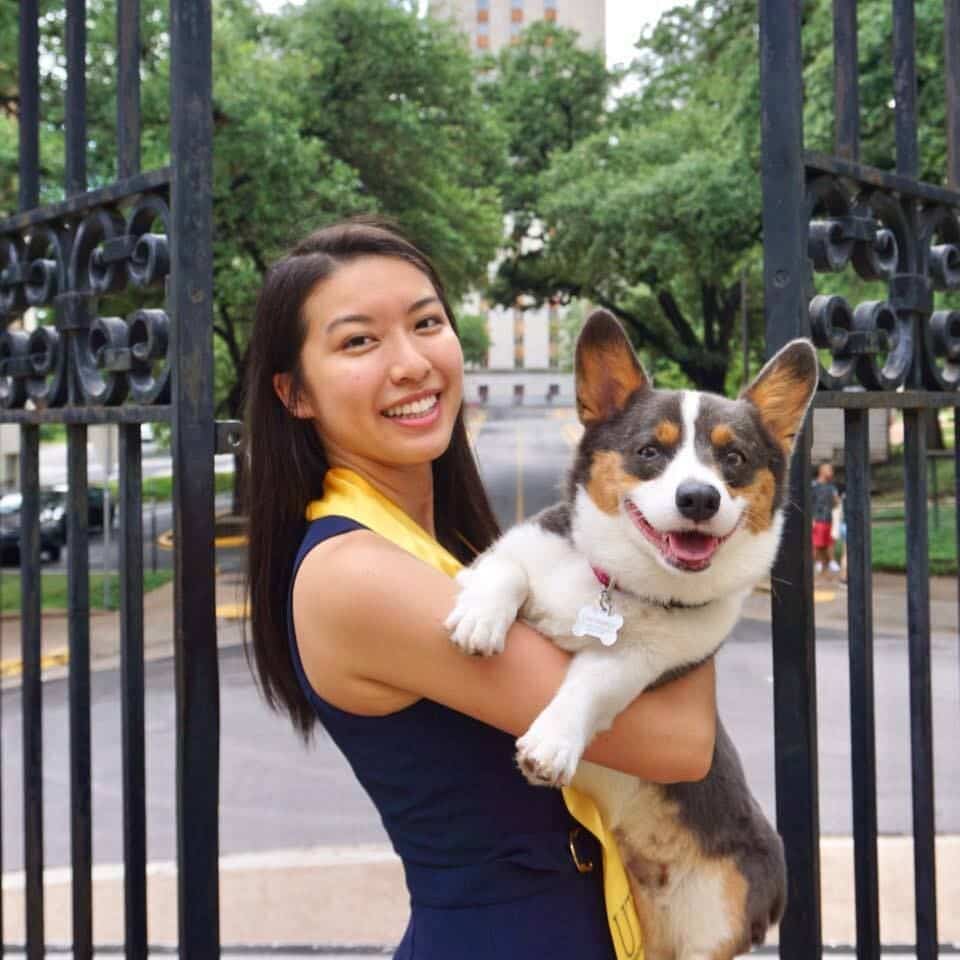 Jamie Lin is a pediatric dietitian who loves cooking, dancing, traveling, playing piano, and of course, working with kids! She enjoys learning about different cuisines and creating recipes with ingredients from all around the world. In her free time, she is most likely dancing, eating, or filming and testing out new recipes for @thegastronomygalon Instagram.