This easy, warm-weather dessert makes the most of flavorful, in-season strawberries, but don't shy away from using frozen strawberries, if needed. Strawberries are not only a crowd-pleaser, they're rich in antioxidants such as vitamin C and a good source of manganese and potassium too.
There's more to love about this gluten-free and vegan dish. Oats, a gluten-free cereal grain, are high in fiber (which slows digestion and helps you feel satisfied for longer), plus other minerals including phosphorus, thiamine, magnesium, and zinc. In addition, it features maple syrup, which is an unrefined sugar source meaning it contains more minerals and antioxidants than refined sugars.
Store the crumble in an airtight container in the fridge and eat within three days.
INGREDIENTS
For strawberry mixture:
2 ½ cups fresh or frozen diced strawberries
2 tablespoons agave or maple syrup
1 tablespoon cornstarch
1 tablespoon lemon juice
½ teaspoon vanilla extract
For crumble topping:
¾ cup rolled oats
½ cup almond flour
⅓ cup chopped unsalted nuts of choice
¼ teaspoon cinnamon
3 tablespoons agave or maple syrup
3 tablespoons coconut oil
Pinch of salt
DIRECTIONS
Preheat the oven to 400°F.
In a medium bowl, gently combine the strawberry mixture ingredients together. Set aside.
In a separate medium bowl, combine the crumble topping ingredients together.
Separate the strawberry mixture into 4 ramekins and fill until ¾ full or pour into a large baking dish if you do not have ramekins.
Sprinkle the crumble topping over the strawberry mixture in each ramekin or the large baking dish. Do not fill all the way to the top, otherwise the crumble will spill over while baking.
Place the ramekins or baking dish on a baking sheet. Bake for 20 minutes.
Once baked, remove immediately and cool for 5 minutes.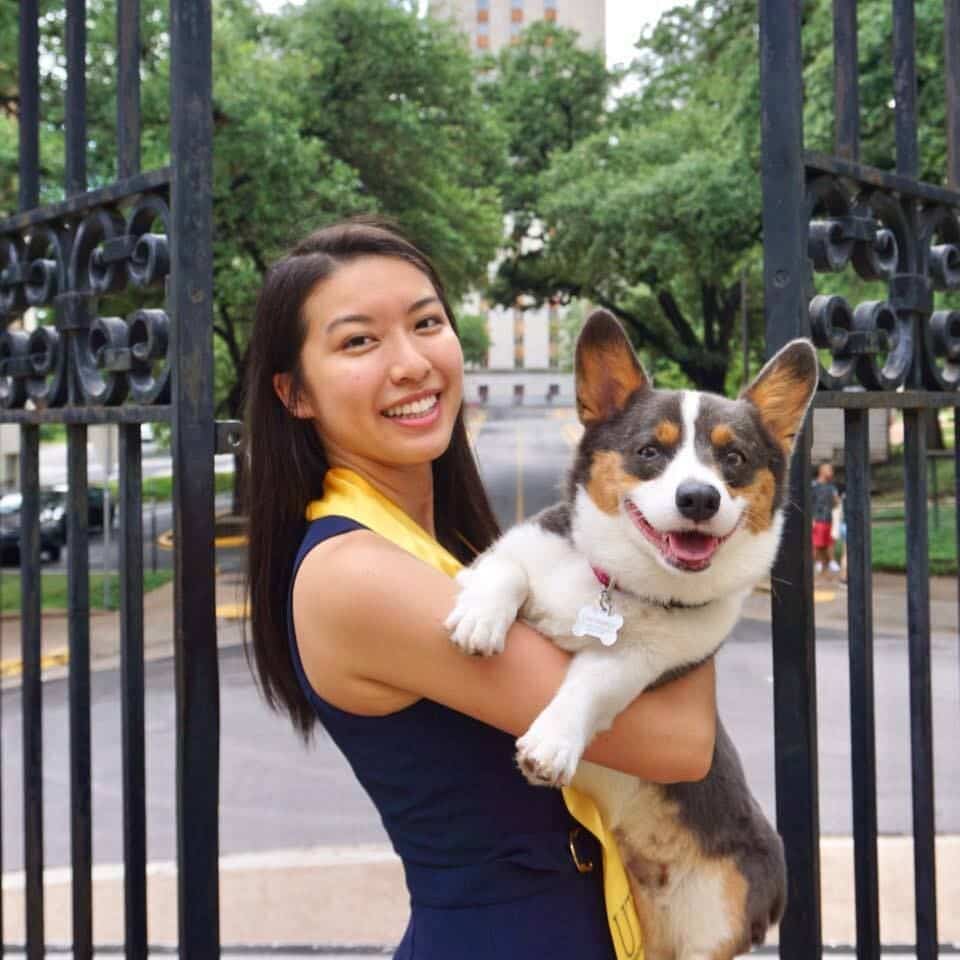 Jamie Lin is a pediatric dietitian who loves cooking, dancing, traveling, playing piano, and of course, working with kids! She enjoys learning about different cuisines and creating recipes with ingredients from all around the world. In her free time, she is most likely dancing, eating, or filming and testing out new recipes for @thegastronomygalon Instagram.