Broccoli is an unassuming vegetable that packs a big nutritional punch. It's very high in vitamin C, potassium, and fiber. Vitamin C and potassium are anti-inflammatory and help boost immunity while fiber helps improve gastrointestinal function and regulates blood sugars.
This dish is delicious and features (often overlooked) broccoli stems, which are just as nutritious as the florets. The stems' crunchy texture is ideal for slaws and will soften a bit when the dressing is added. The recipe is gluten free and vegan if you use maple syrup instead of honey. Enjoy as-is or pair with sandwiches or burgers.
Looking for ideas for the leftover broccoli florets? Check out these recipes for Mediterranean Crunch Salad and Broccoli Salad with Almond and Chile Dressing.
INGREDIENTS
1 tablespoon Dijon mustard
2 tablespoons maple syrup or honey
1 tablespoon apple cider vinegar
2 tablespoons olive oil
1 teaspoon minced garlic
¼ teaspoon salt
4 to 5 large broccoli stems, washed
½ large carrot, peeled
½ cup nuts of choice (like pistachios, almonds or cashews)
¼ cup dried fruit of choice (like raisins, cranberries or cherries)
DIRECTIONS
In a medium bowl, whisk together Dijon mustard, maple syrup or honey, apple cider vinegar, olive oil, garlic, and salt. Taste and add more salt, if desired. Set aside.
Grate the broccoli stems using a grater with large holes. You should end up with about 2¾ cups of unpacked grated broccoli stems. Alternatively, you can thinly slice the stems to resemble matchsticks.
Grate the carrot. You should end up with about ½ cup of unpacked grated carrots.
In a large bowl, combine the broccoli stems, carrot, nuts, fruit, and honey mustard dressing.
Chill for 30 minutes before serving.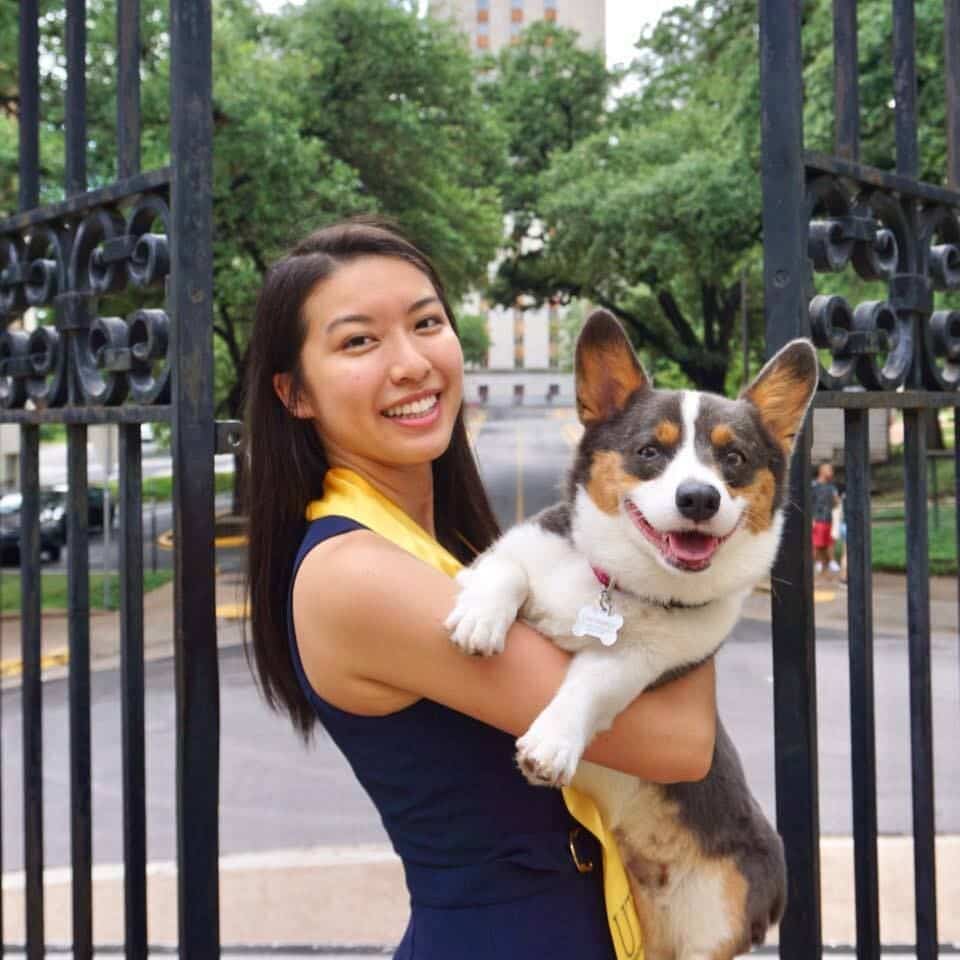 Jamie Lin is a pediatric dietitian who loves cooking, dancing, traveling, playing piano, and of course, working with kids! She enjoys learning about different cuisines and creating recipes with ingredients from all around the world. In her free time, she is most likely dancing, eating, or filming and testing out new recipes for @thegastronomygalon Instagram.