While recipes vary widely, there's no denying that deviled eggs get a party started. We like this Thanksgiving-themed version because it's whimsical and flavorful. 
Plus, you can be thankful for its wholesome ingredients. Nutrition-packed, high-protein eggs are also a good source of vitamin D to support teeth and bone growth. We swapped out mayonnaise in favor of yogurt, a lower-calorie, lower-fat option that contains probiotics to support digestive health. The recipe also features colorful, crunchy bell peppers, a low-calorie food rich in vitamin C, vitamin B6, potassium and folate. Plus, bell peppers contain compounds that can benefit eye health. 
Ingredients
4 boiled eggs
⅓ cup plain yogurt
2 teaspoons mustard
¼ teaspoon salt 
⅛ teaspoon black pepper
⅛ teaspoon paprika
½ small red bell pepper, cut into thin strips
½ small yellow bell pepper, cut into thin strips
Bell pepper cut into mini triangles (for the turkey's beak)
1 mozzarella string cheese stick
Black charcoal powder or food-safe black food dye
Directions
Cut the boiled eggs in half and remove the egg yolks. Place the yolks in a bowl.
Add yogurt, mustard, salt, black pepper and paprika to the egg yolks. Mash with a fork then mix until smooth.
Scoop the yolk mixture equally into the empty egg whites. 
Place 3 or 4 bell pepper strips into one egg's yolk mixture and add a triangular bell pepper piece on for the turkey's beak. Repeat with remaining egg halves. 
To form the eyes: Take the mozzarella cheese stick and peel off a third of the cheese stick. Slice this portion of the cheese thinly to make the round white eyes. Place 2 of the white eyes on each of the deviled eggs.
To make black dots for the eyes: Use either charcoal powder mixed with a couple drops of water or food-safe black food dye. To create the turkey's pupil, dip a chopstick or toothpick in charcoal powder mixed with a couple drops of water (or use food-safe black food dye) and gentle press one black dot onto each of the cheese pieces.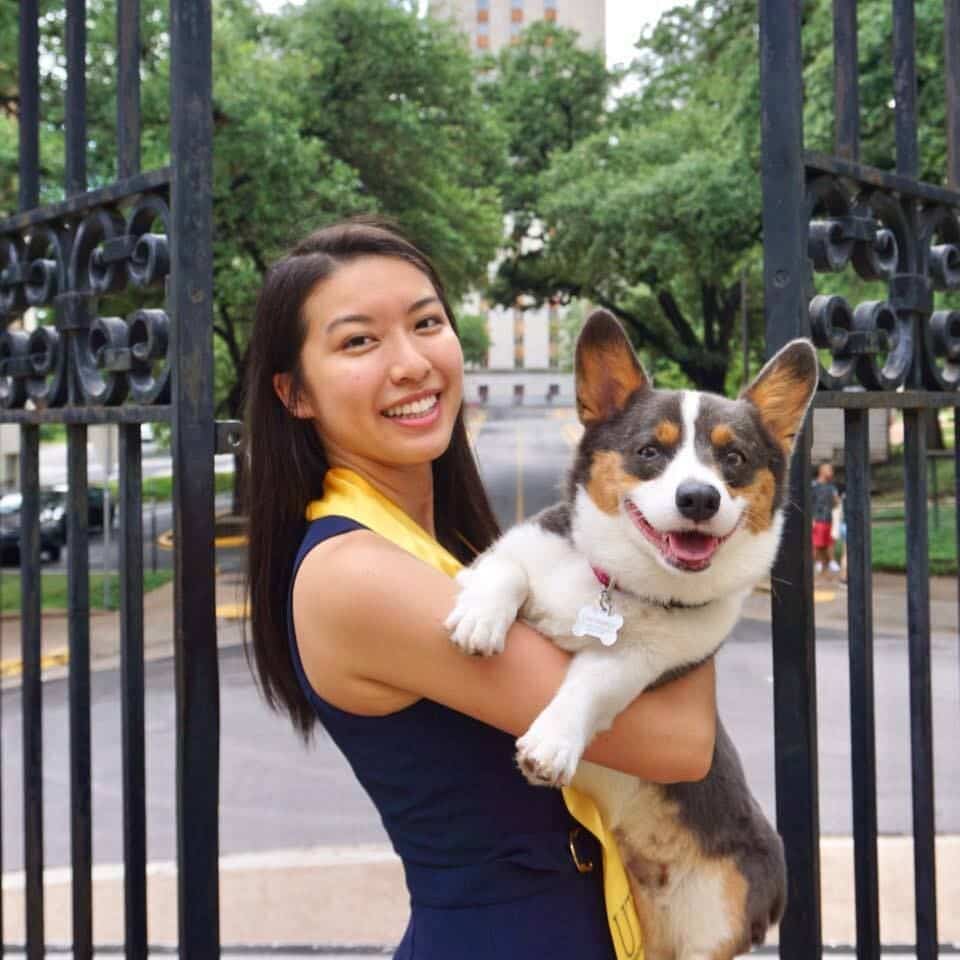 Jamie Lin is a pediatric dietitian who loves cooking, dancing, traveling, playing piano, and of course, working with kids! She enjoys learning about different cuisines and creating recipes with ingredients from all around the world. In her free time, she is most likely dancing, eating, or filming and testing out new recipes for @thegastronomygal on Instagram.