With a power-packed nutritional profile that includes vitamin A, vitamin C and fiber, sweet potatoes are the star of this gluten-free dessert. Though its fudgy, rich and satisfying flavor means some people might not even detect them! Bonus: Nut butter and oats punch up the protein, and oats also provide an extra boost of fiber.
Make it vegan by opting for vegan chocolate chips(if using).If you avoid nuts, use sunflower seed butter or tahini in place of nut butter.
INGREDIENTS
¾ cup sweet potato puree (see recipe below)
¾ cup + 2 tablespoons nut butter
½ cup brown sugar
⅓ cup oat flour
¼ cup cocoa powder
1 teaspoon vanilla extract
1 teaspoon baking soda
Pinch of salt
⅓ cup chocolate chips, optional, plus more for topping
DIRECTIONS
To make sweet potato puree: Peel 1 medium sweet potato and cut into medium-sized chunks. Steam or boil until softened. Mash with a fork or blend in a blender or food processor. (Alternatively, you can use canned sweet potato puree or canned sweet potatoes as a shortcut.)
Preheat the oven to 325°F. Grease 7x7-inch baking pan or line with parchment paper. Set aside.
Microwave the nut butter in a mixing bowl for about 15-20 seconds so it is easier to stir.
Pour all ingredients except chocolate chips (if using) into a food processor and pulse until ingredients are fully incorporated, or mix ingredients by hand. Stir in chocolate chips, if using.
Pour batter into the prepared pan. Top with chocolate chips, if desired.
Bake for 20 minutes.
Remove brownies from the oven and cool for 10 minutes. The brownies will firm up as they cool to room temperature. Once cool, cut into squares.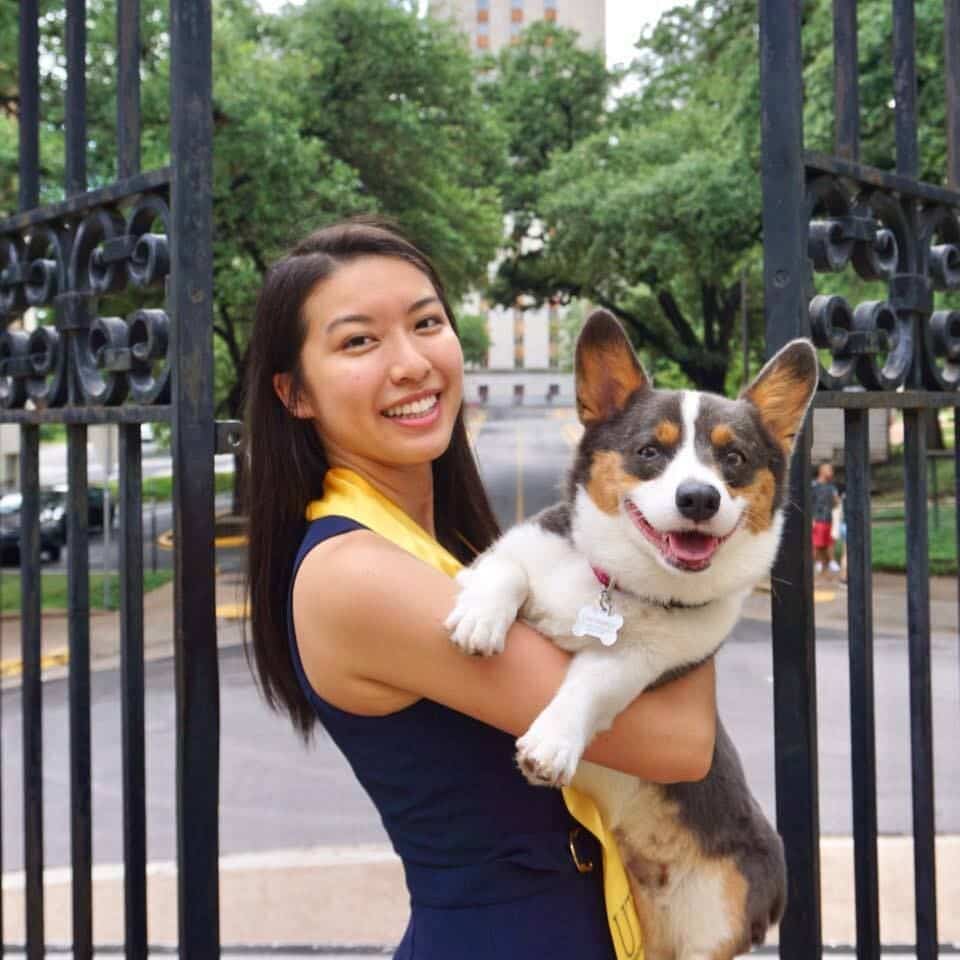 Jamie Lin is a pediatric dietitian who loves cooking, dancing, traveling, playing piano, and of course, working with kids! She enjoys learning about different cuisines and creating recipes with ingredients from all around the world. In her free time, she is most likely dancing, eating, or filming and testing out new recipes for @thegastronomygal on Instagram.